Introduction
Attract Your Audience With
Engaging Illustrations and visualizations!
Visual facilitation and graphic recording is a tool for participation and engagement. My aim is to help people get to the same page, learn and understand better with the help of illustrations, visual notes and visual facilitation!
Graphic Recording
Want to boost learning and bring a wow-factor to your event or meeting? Do you belive that visuals can help people to remember things better? I make graphic live recordings digitally and on paper. The most important thing is that the work is visible to your audience.
Graphic recording and visual facilitating also work as a part of strategy or service design process.
I work either as a recording partner with the facilitator, or alternatively I can also take the role of the head facilitator of the process.
Illustrations & videos
Need to communicate something that is important, but not very simple?  A good informative illustration or explainer video might help!
My illustrations have been used by oraganisations in internal communication, marketing, support for PowerPoint presentations, conventions and books.
Explainer videos work well in social media and communication. In my explainer videos I bring together hand drawn visuals and your business.
My illustrations and videos are created either digitally or traditionally with pen and paper.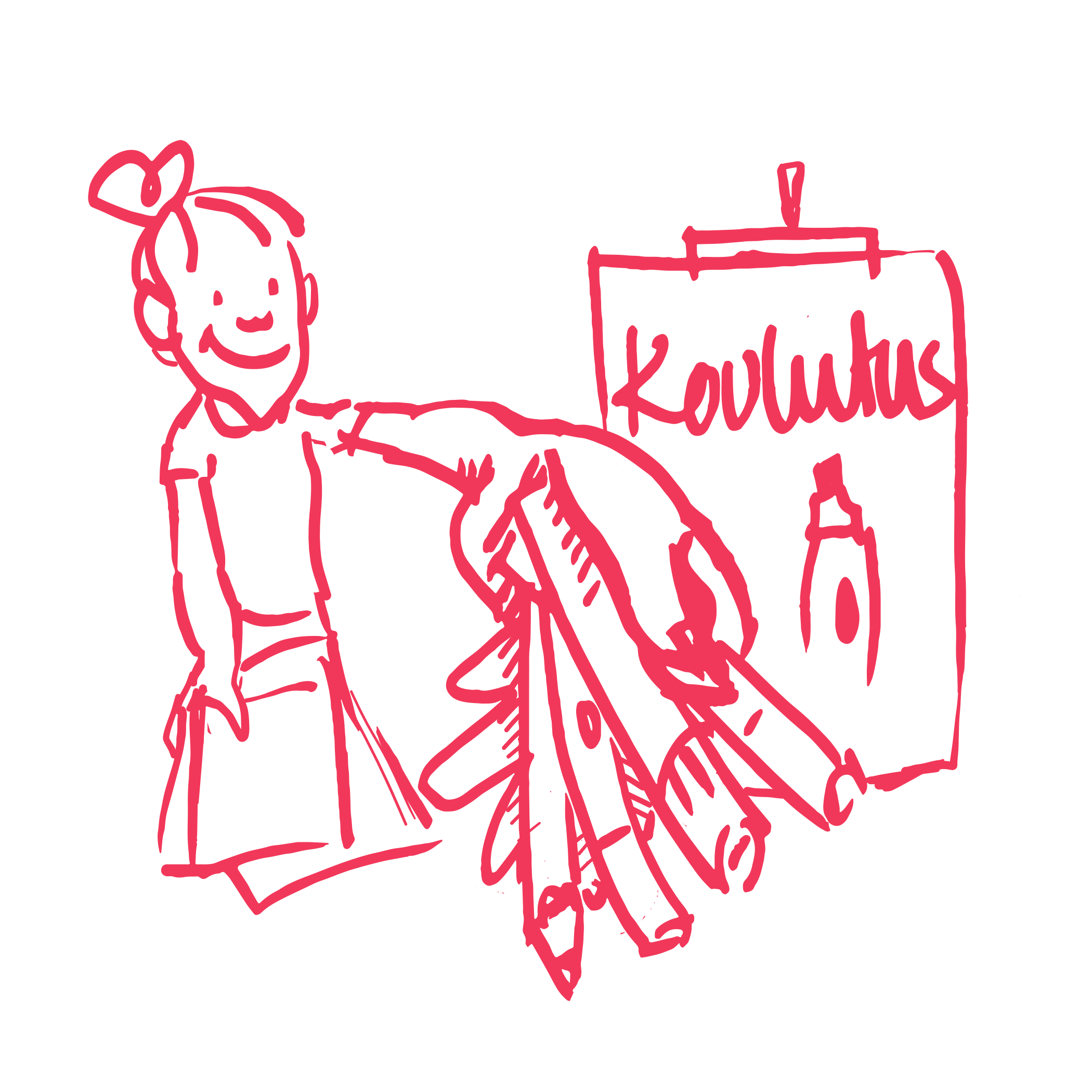 Learn to draw & use it in daily life!
I believe that everyone can learn visual logic and how to draw simple icons and figures. Drawing is a great tool for your notes,  facilitating a process and as a support for your own thinking.
I give trainings and speeches about visual facilitation, drawing and data visualization.
The principles for my trainings is to learn by doing, find the joy of realization, reflect and to have a chance for dialog.
Join me for my open training sessions or book a training session for your organisation.
Visual strategy/ Strategy maps
How to ensure that your strategy is understood, well remembered and easy to communicate?
My strategic visualisations can be done live (e.g. at the strategy's launching event or alternatively at the workshop) or through an illustration process where we will discuss together about the most suitable metaphors and visual elements that fit your needs and reflect your vision.
With the help of illustrations, you will get a concrete picture of your strategy that is more tangible and easier to share and communicate. Strategic illustrations are most of the time confidential and handled as such.
Hello! I'm Salla Lehtipuu
I am a visual facilitator, graphic recorder and storyteller based in HELSINKI, Finland. I make things visual with the help of illustrations and words. My background is in business (BBA) and art studies. Visual facilitation brings those two worlds together!
My aim is to enable better learning by making things visual and easier to understand. I also love teaching people visual facilitation  and drawing skills! 
My working languages are : English, Spanish and Finnish, and I also understand German and Swedish .
Finnish/ Suomi

English

Spanish /Castellano/

German/ Deutsch

Swedish/ Svenska

French/ Francois
How does water purification work?
Sketchnotes
Graphic recording / sketchnotes in an event
Salesforce Business summit
Digital graphic recording & summary of the day
Graphic recording in an event
Graphic recordin in a full day event on paper
The history of Muistiliitto (=The Alzheimer Society of Finland)
How glass gets recycled in Suomen Lasinjalostus oy
Hand drawn Explainer Video